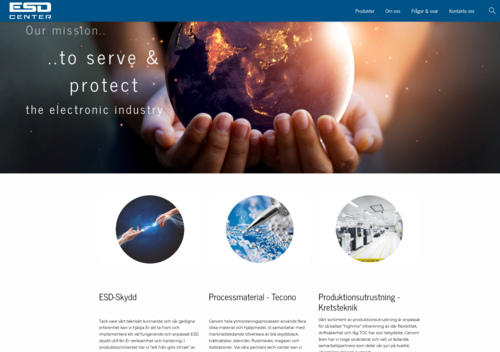 3/1/2021
WELCOME TO OUR BRAND NEW WEBSITE
We are very proud and happy to finally launch the new www.esd-center.se and introduce our new logo and graphic profile.
What you see is the result of a lot of time, energy, commitment and not least numerous creative discussions with both internal and external stakeholders. That the development of a new website would result in us also updating our logo and graphic profile was not part of the initial plan, but the more we discussed it the more the timing felt completely right.
We want to assure you that only the logo and the visual content have changed. We are still the same company with the same employees who will continue with our strong culture of added value, customer focus, commitment, development and growth.