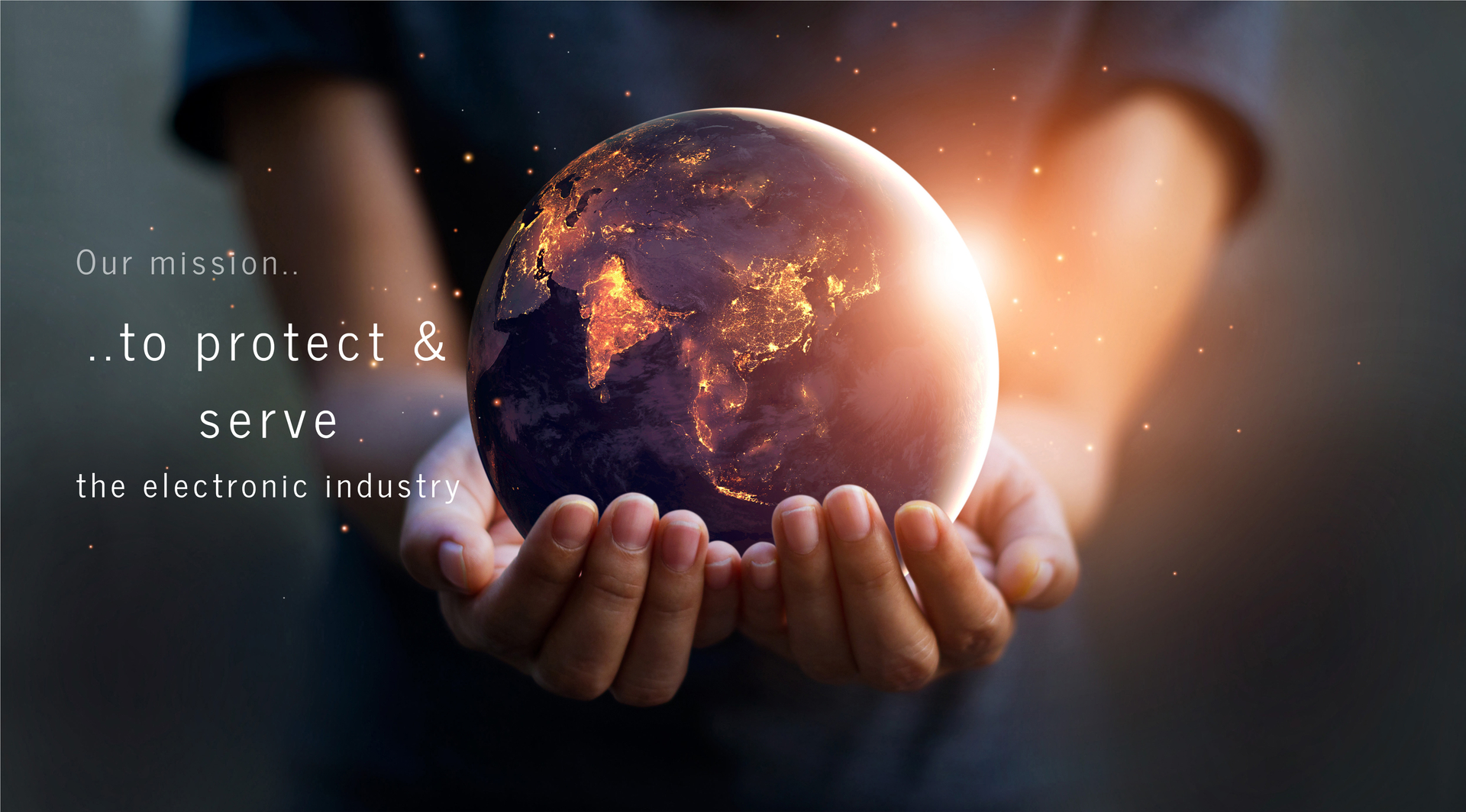 ESD protection
Thanks to our technical know-how and our years of experience, we can help you develop a well-functioning ESD protection based on your production requirements. We have a complete range of quality assured ESD products such as packaging, instrumentation, personal protection, workstations and other products that can be required with your EPA. In addition to our standard range of products, we have the capabilities to produce customer unique products. We also perform ESD training, audits and advanced control measurements.
ESD-Protection
Process material - Tecono
Throughout the surface mounting process, numerous process materials are required. We work with market-leading manufacturers of conformal coating, high precision cleaning agents, stencils, fluxes, PCB magazines and soldering stations. In collaboration with our partners, we can offer our customers use of specialized technical centers. These centers allow us to perform the necessary tests and evaluations to help you select and qualify the correct material for your product and processes requirements. As we can provide both the production equipment and process materials, we can take responsibility for the entire process.
Process Materials
Production equipment - Kretsteknik
Our range of production equipment is adapted for so-called "high mix" manufacturing, where flexibility, reliability and low TOC are of great importance. Over the years, we have carefully evaluated and selected leading partners who share our views on quality, development, and technical support.
Based on your needs, operations, capacity, and requirements, we can together develop and offer the right configuration and accessories. With the help of our service and support organization, we ensure that the equipment is installed, your staff are adequately trained and carry out maintenance and service according to the recommended intervals.
Production Equipment

For 40 years, ESD-Center has been a reliable partner for the electronics industry within our specialist areas - protection against static electricity and the manufacturing of printed circuit boards and electronics - were our high technical know-how, support and logistical solutions offer added value to our customers. With our extensive experience and great commitment, we are happy to challenge existing processes to streamline and improve.
Our part of the world has a long and stable tradition of electronics manufacturing that we at ESD-Center are very proud to be a part of. Electronics are a natural part of our everyday lives that enables and ensures valuable functions in our society and are also a crucial factor in the development of a more sustainable future.
"ESD-Center is today one of the leading players in Northern Europe within our specialist areas. We have come a long way since the company was founded but are neither satisfied nor finished. We aim for continued growth and respectfully look forward to future assignments and challenges ", Stefan Sjökvist CEO.