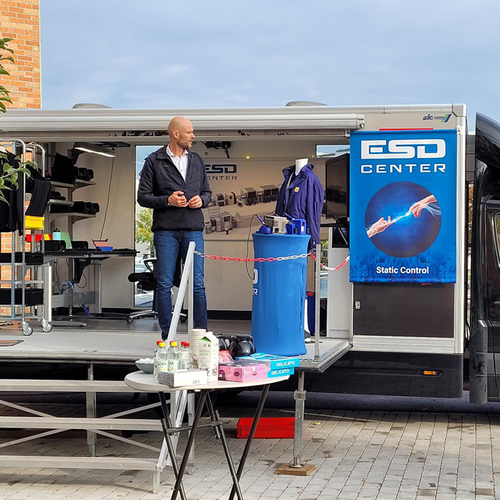 10/20/2022
ESD Road Show 2022
A new type of fair - an appreciated concept to meet up!
This year has also been affected by many challenges. We always want to be there for our customers and that includes, among other things, meeting, sharing our experience and spreading knowledge. That is why we decided on a slightly different activity this year, one with wheels!
For six weeks, we have travelled around the whole of Sweden and Estonia with our Demo van visiting many of our loyal and trusted customers. Being able to bring our products to the customers door enabled all the employees the opportunity to visit us.
The days were filled with very interesting discussions and many laughs, and it turned out that the event was an extremely appreciated concept.
Many thanks to everyone who came, we hope to see you again soon!