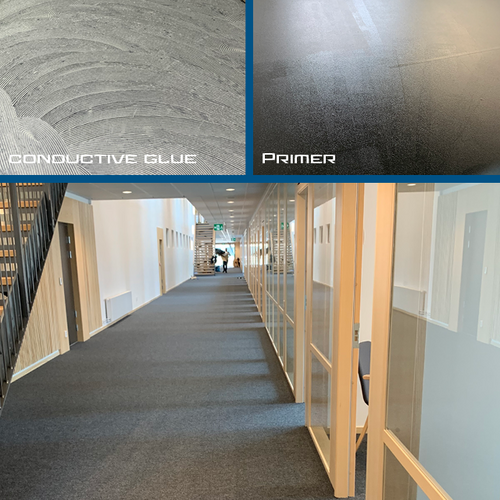 11/2/2023
Polyamide textile flooring
Hard wearing Polyamide textile flooring especially produced for the electronics industry.
The matting allows you to obtain the look and feel of a normal office environment but at the same ensuring that the ESD properties meet the recommended international standard IEC 61340-5-1.
To ensure constant electronic dissipative properties we use a special conductive glue and primer during the installation as you can see in the images.
The flooring is not only aesthetic but easily maintained and highly resistant to abrasion.
Available in 3 colours although other colours can be discussed depending on the volumes.
Interested? Contact us for more information