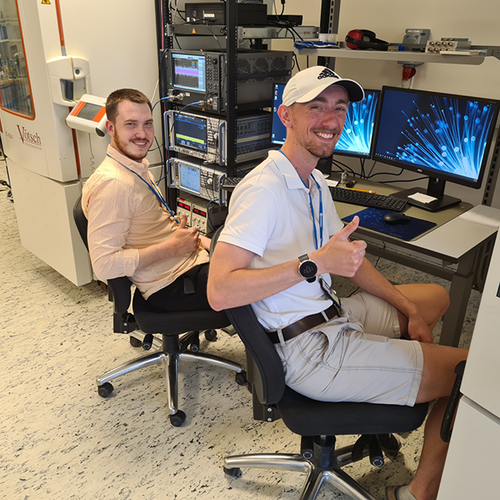 8/30/2023
Upgrade your workplace with our innovative ergonomic chair
Palermo is designed with your well-being in mind.
Say goodbye to static electricity
Our chair features conductive black fabric that dissipates static electricity when used on ESD-safe floors. Work without worrying about disruptions to your product.
Customize according to your needs
Individually adjustable backrests and seats allow you to optimize your sitting posture. Footrest and armrest options enhance your comfort, no matter your task.
Comfort for extended work sessions
With various settings, our chair is designed for 8 hours of comfortable sitting, prioritizing your well-being.
"A sleek and comfortable chair perfect for our lab environment." - Syntronic
Take the step towards enhanced comfort and productivity - Read more or contact us for more information.