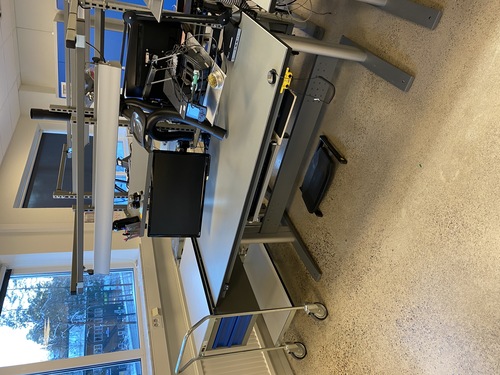 2/10/2021
AFRY Production Center chose our new tables
The launch of our own workbenches has beaten all expectations and dreams, which is obviously very positive.
One of the customers who has chosen our new tables is AFRY Production Center outside Stockholm, where we have delivered 14 complete workplaces. The work tables are, among other things, equipped with a screen mount and a pull-out keyboard shelf, also note the cool solution where the drawer is mounted on the trolley.
"We chose ESD Center as a supplier of new workbenches as they were keen to help us find creative solutions on the benches and thus meet all our needs. The fact that the benches then look good does not make things worse. ESD Center was with us all the way from order to delivery and delivered the material according to the desired date to fit in a tight schedule in the relocation of our business, "says Tommy Ahlsved, site manager AFRY Production Center.