ESD-Center AB
In a world where services, automation, software and apps are major drivers of development, the demands and demand for hardware are increasing. The use of faster and more advanced electronics is a natural part of our everyday lives and an essential part in the development of a more sustainable future. Regardless of whether the electronics are included in 5G communication equipment, healthcare equipment, energy production, industrial control or electrification of vehicles, ESD-Center can contribute to the further development of your business. Our ambition is to offer production equipment and materials for optimal manufacturing processes of circuit boards as well as ESD protective materials to ensure the quality of the manufacturing environment and the end product. For almost 40 years, ESD-Center has helped our customers manufacture, assemble and service electronics in a profitable, efficient and sustainable way in order to remain competitive in a global market.

Over the years, we have gathered very valuable knowledge and experience where long-term collaborations have made us an appreciated and value-creating partner for the manufacturing electronics industry in Northern Europe. With our 4 offices in 3 different countries, we have a local presence and proximity to our customers and can guarantee short delivery and set-up times.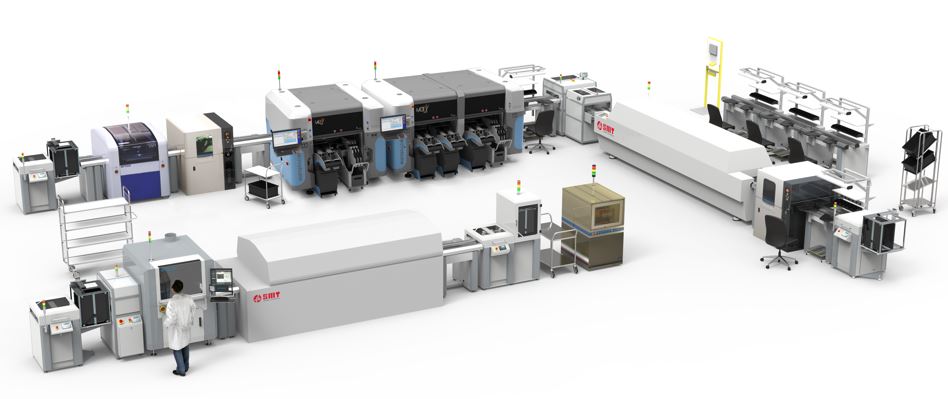 Facts
---

The head office with customer support, administration, logistics and warehouse is located in Malmö. The sales office in Stockholm is also the starting point for two of our service technicians. At the office in Ski outside Oslo, we have sales and warehouse as well as the base for another of our service technicians. From the warehouse in Pärnu, we deliver to customers in the Baltics, our local service technician is based in Tallinn. ESD-Center currently has 18 employees and a turnover of approximately SEK 85 million.

Our story
---

In 1983, ESD-Center was founded in Sunne, Värmland before moving to new premises in Strängnäs. A couple of years later another company, JBS Antistat, was being established in Malmö. These two companies quickly forged a healthy cooperation and by 1991 they had agreed to merge their operations and form a new company called JBS / ESD-Center with the new headquarters being placed in Malmö. After several very successful years, where telecom was a strong driving force in the electronics industry, the company was then acquired by Bergman & Beving in the year 2000. At this point the JBS was dropped from the name and the company which you know today as ESD-Center AB was born and since 2001 has been part of Addtech AB, which is listed on the Stockholm Stock exchange.
In 2008, ESD Centers portfolio was increased through the acquisition and merger with Tecono. 2015 marked the start of our long-term growth strategy through the acquisition of well-established KretsTeknik. The next step of our strategy was taken in 2018 when we acquired Norwegian based Robotech and established ESD-Center AS in Norway. The following year we opened our office and warehouse in Estonia and established ESD-Center OÜ. Our journey and development of ESD Center AB has come a long way during the last 40 years but it is far from over.
We would like to take this opportunity to offer our great appreciation to the previous owners for the trust we have received in being able to drive their companies forward. The acquisitions have been significant pieces of the puzzle in our development and we will continue to strive forward and refine the brand, reputation and carry the culture with us with pride.

Addtech
---

ESD-Center is part of Addtech Components Sweden, which is a business unit within the listed Addtech Group. Addtech consists of about 130 operating companies, all of which strive to be market leaders in their niches. The companies are held together by a corporate culture where business acumen and technical competence are central concepts, and where the small company's flexibility is combined with the Group's broad network, resources and financial strength. The group has over 3,000 employees and sales of approximately SEK 11 billion.

Sustainability
---

Sustainability is an integral part of our business with the aim of achieving long-term and lasting sustainable development for future generations and our planet.
Together with our partners, we drive development to reduce the products' environmental impact throughout the manufacturing process. Another important factor in our sustainability work / operations is to choose environmentally friendly packaging solutions and transport to distribute the products in a resource-efficient way.
Our ambition to help our customers with profitability and strengthen competitiveness in order to maintain production locally also has a positive environmental impact and secures jobs and welfare.
ESD-Center AB has a commitment to comply with environmental laws and other environmental requirements where measures must be taken as far as is technically possible, economically reasonable and environmentally justified.
CSR
---

For ESD-Center, it is both important and obvious to support various organizations to develop our society, help vulnerable people and support research in health and the environment. For us, "everyone can do something" is not a cliché but something we believe in and live up to. Every year we support, among other things;
"Föreningslivet i Sverige" - We believe that they do a fantastic and invaluable job for children and young people's physical, mental and social development.
"UNICEF" - Children are the ones hardest hit by natural disasters, conflicts, poverty, etc. UNICEF reaches out where it is needed most and with the right kind of effort and makes good priorities. Among other things, it invests, supports and organizes a lot in schools and education, which is one of the most important factors in getting out of poverty and oppression.
"Fuck Cancer" - Various organizations that support and help cancer research, including the Pink Ribbon, the Mustache Fight and the Childhood Cancer Foundation.
"Stadsmissionen" and "Vid Din Sida" - Helps vulnerable people and families who have difficulty getting enough money for food, shelter, clothing, medicine, etc.